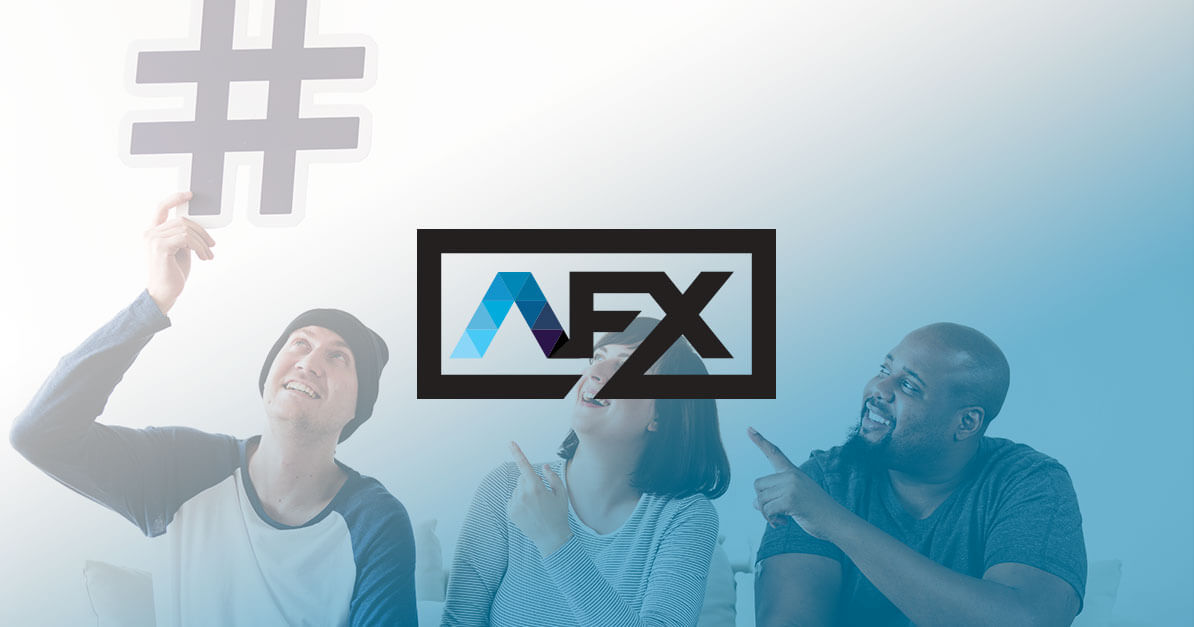 How to Use Social Media Hashtags for Business
Let's Learn How to Use Social Media Hashtags for Business.
Are hashtags a part of your everyday marketing toolkit?
They should be.
Maybe you use them, but you don't really understand why, or how to use them strategically.
Hashtags aren't just some empty online trend.
They are a means of communicating, making connections, and increasing your company's presence on social media.
In this article, we'll go over everything you need to know about hashtags, and how to incorporate them into your marketing strategy.
How to Use Social Media Hashtags for Business: What Are Hashtags?
If you're reading an article about hashtags, there's a good chance that you don't even know what they are!
Not a problem, learning new things is always good.
Hashtags are keywords or phrases used on social media that begin with a #.
For example, we might use #affixadvertising on our social media posts.
How Do Hashtags Work?
Hashtags aren't just a way to express your creative wit to the world.
They are much more useful than that – hashtags are a practical way of categorizing social media posts based on different topics.
Users can then search for those topics to find content that they're interested in.
Here are some hashtags related to the outdoors:
#outdoors #nature #travel #photography #landscape #adventure #sky #hiking #winter #naturephotography #photooftheday #mountains #instagood #explore #love #beautiful #sunset #snow #naturelovers #camping #sun #ig #mountain #wanderlust #picoftheday #outdoor #summer #sea #india #bhfyp
Let's say you're interested in camping.  You can go on your preferred social media platform and do a search for #camping.
You'll find any public posts that include the hashtag #camping.
Recently, #trashtag has gone viral and inspired a global movement.
People across social media are posting photos of themselves along with garbage bags full of trash that they've cleaned up at beaches, forests, and other public spaces.
If a hashtag can get young people to put down their video games and go outside to clean up garbage, you can imagine the potential for business marketing.
In 2018, Uber inspired users to complement their drivers by using the branded hashtag #BeyondFiveStars.
This campaign was extremely successful, and millions of users posted good things about their drivers with #BeyondFiveStars.
As a result, Uber was able to expand their presence on social media and give a nice boost to their brand reputation by highlighting exceptional user experiences.
All of this was done with minimal effort by Uber, as much of the work was done by its customers doing the posting on social media.
How to Use Social Media Hashtags for Business: Different Types of Hashtags
Content Hashtags
Content hashtags can be thought of as basic categories, topics, or keywords and are a great way to start using hashtags.
Here are some examples of basic marketing hashtags:
#contentmarketing #Digitalmarketing #SEO #blogging #marketing #branding #marketingtips #marketingstrategy #startup #b2bmarketing
These hashtags are easy to use, just find keywords that are relevant to your business or post, and hashtag away!
Trending Hashtags
Trending hashtags are exactly what they sound like.  They are hashtags that are trending, or highly popular for a period of time.
As we mentioned earlier, #trashtag is currently a trending hashtag.
A green company might harness the popularity of this hashtag by posting some photos of its employees participating in the challenge.
This would be a great way for a green company (or really any company) to boost its social media presence.
During the Super Bowl, or World Series, hashtags for the participating teams will be trending.
A creative marketer could easily make use of these and other trending hashtags.
Just make sure your post is relevant and contributing value to the conversation, not adding to the noise.
Brand Specific Hashtags
The previously mentioned #BeyondFiveStars is a great example of a branded hashtag by Uber.
While the other two types of hashtags are great, because of their widespread use it can be easy to get lost in the countless other posts also using those hashtags.
This is where a branded hashtag excels.
By creating a unique hashtag that no one else is using, you can garner massive attention for your brand. A great tip to learn How to Use Social Media Hashtags for Business.
General Tips for Hashtags
#UseCapitalLetters at the front of each word to make your post more legible.
Shorter is better – #trashtag is straight to the point and easy to remember. #gooutsideandpickupsomegarbage might not have had the same viral effect.
Be specific – the more general your hashtag is, the more posts there are going to be for it, and the less likely it is that your post will stand out.
Don't overdo it – it can be tempting to go wild and add as many hashtags as you can think of to your post. Some social platforms limit the amount of hashtags you're allowed to use per post. Pick relevant, specific hashtags for your post.
Don't use hashtags in every post – it's just not necessary. Again use it tastefully, in a way that adds value, and when it's relevant.
Keep an eye on competitors – see what hashtags competitors are using to stay ahead of the game
How to Use Social Media Hashtags for Business: In Closing
Hashtags are a great tool to incorporate into your digital marketing strategy. Now you know How to Use Social Media Hashtags for Business.
They are free, easy, and effective!
Master the use of hashtags, and you'll boost your social media presence substantially.
Contact Us to learn how we can help you to achieve your business goals.  Or, learn more about our services today.