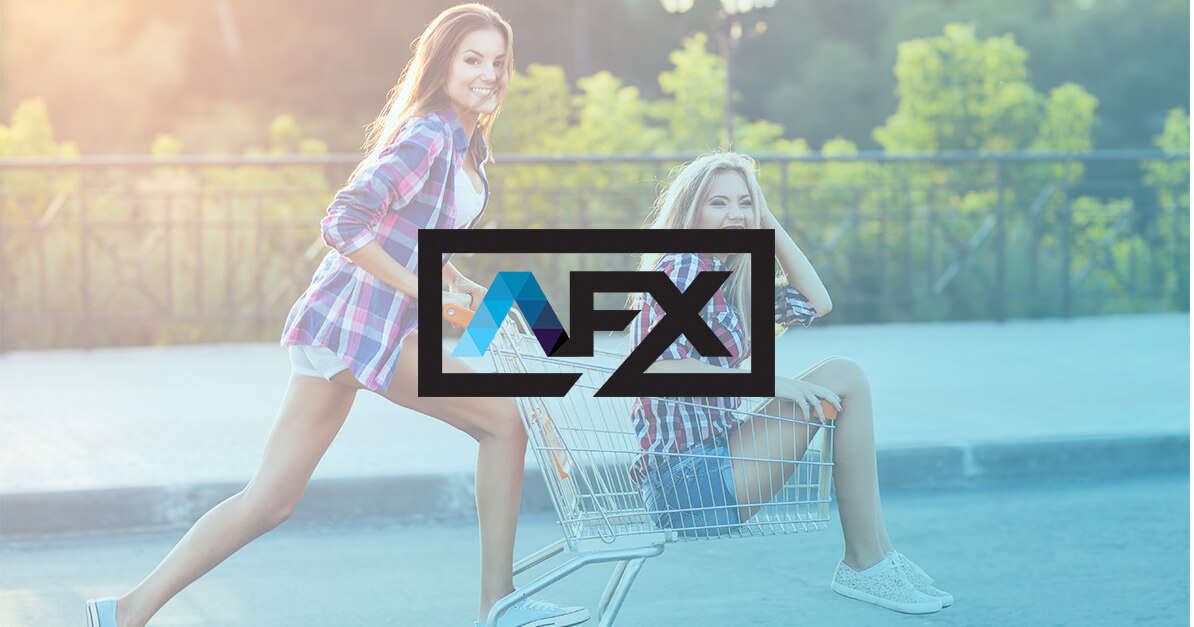 Black Friday Digital Marketing Tips
Black Friday?  Already?!
You might also be wondering where the heck summer went, and shocked that the Holidays are just around the corner.
Well it's true.
This is an exciting time for marketers for obvious reasons.  Here are some quick numbers from Black Friday 2018:
Online sales on Black Friday jumped 23.6 percent from a year ago, to $6.2 billion
More than $2 billion of these revenues came from smartphones with 33.5 percent of total sales attributed to mobile, up from 29 percent last year.
Average order value was $146, an increase of 8.5 percent over 2017
How can you get a hearty slice of that Black Friday pie?
In this article, we'll go over 6 Black Friday digital marketing tips to make the most of the event.
1. Retarget
If there ever was a time to lean into retargeting campaigns, Black Friday is one of them.
Retargeting is a great way to maximize your holiday ad spend by targeting an audience that's already engaged with your business.
There are many statistics which report the effectiveness of retargeting, but generally you can expect higher conversion rates and lower ad costs.
Catch the attention of users by providing a special offer for those who have previously abandoned their carts.  Or, simply target previous customers with ads for your Black Friday promotions.
If you can imagine the mindset of consumers leading up to Black Friday, you can understand how effective retargeting can be during this time.
See our previous article for some more tips on retargeting.
2. Send out a Black Friday email promotion to your customers
As with retargeting, email marketing is a highly effective option and is essentially mandatory for Black Friday.
Email is still one of the best ways to connect with your customers, especially the most loyal ones.
Don't overthink this one.
Your readers are likely going to be receiving many Black Friday emails during this time, so keep it short and sweet.
You can certainly do a multi-email lead-up campaign if you have the time and resources to, as there will naturally be anticipation leading up to Black Friday.
Normally it can be wise to avoid being it to blatantly salesy with email marketing, but it's best to clearly and directly promote your Black Friday specials.  That's what your customers are interested in at this time.
3. Update your Google My Business listing
This one is strictly if you have a business with a physical location.
Check your Google My Business listing and make sure all your info is correct – hours, location, and phone number.  When someone searches on Google for your business, you want to be sure they get the proper information.
You can also make use of Google's "special hours" feature if you intend to have extended hours for Black Friday.
If you're getting a ton of extra traffic at this time, you'll likely see a spike in user reviews.  Stay on top of these and respond to any negative reviews in a professional, solutions-oriented manner.
It's also a good idea to create a Google My Business Post which allows you to add some custom content (photos and text) that will show up when people Google your business.  This is a great place to add any Black Friday promotions to get people in the door.
4. Research your competition, and one up them
If your competitor is offering a 30% discount, but you're offering 20% who do you think the customer is going to choose?
If you want to get a step ahead of your competition, get a step ahead!
Do your due diligence and figure out what the competition is offering for their Black Friday deals.
Figure out a way to one-up them.
You don't necessarily have to cut into your profit-margins for this (though it might be wise to get folks in the door/on your site), but get creative and figure out how to take the lead with your promotions.
5. Boost sales on Social Media
Social media has become a secondary reality for most people.  People spend all day checking these platforms and this is where they stay connected to what's going on in the world.
78% of users say their purchase decision is influenced by a brand's social media
You can bet that people will be making Black Friday purchases based on what they see on social media.
Make sure your social profiles are active with your promotions during this time, and it's a good idea to be regularly active before, during, and after Black Friday.
Don't forget to use hashtags to make it easier for users to find your content.
6. Increase Average Order Value
During Black Friday, people are just looking for a reason to spend their money.
The deals get them in the door sure, but how do you get them to add another item to their cart and maximize the spending of each customer?
Here are a few ideas:
Offer Free Shipping
Offering a free shipping threshold is a common way to increase the average order value of each buyer.
Let's say the average item in your store costs $25, you then offer free shipping for all orders over $40 so they buy more than one product.
Simple, but effective.
Percentage Off Discount
Another effective tactic to increase AOV is to offer a percentage off discount.
This is similar to the free shipping offer, in that you set a threshold which encourages buyers to spend more in order to get the discount.
The difference here is that you can offer discounts in tiers, with increasing discounts the more the customers spends. (e.g. 10% off orders over $75, 15% off orders over $125, and 20% off orders over $175)
Contact Us to learn how we can help you build a fully optimized and integrated digital strategy to achieve your business goals.  Or, learn more about our services today